Choosing the right air conditioning system for your home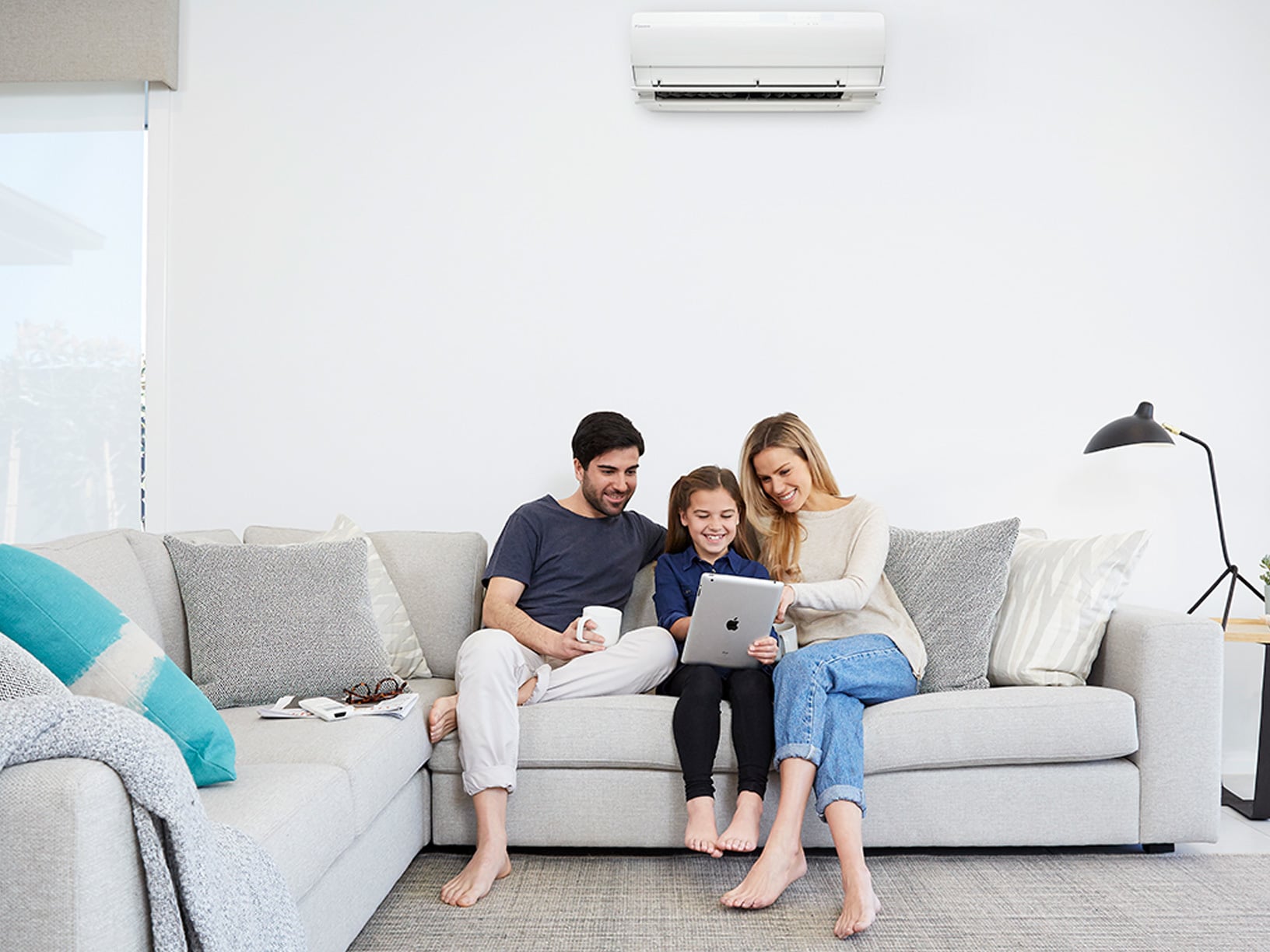 Whether you're considering air conditioning for your new home or are looking to add heating and cooling to an existing property, selecting the right air conditioner to suit your home, lifestyle and living space is an important part of the process.
Here's an insight into the three types of air conditioning systems available and how to choose the right one to suit your needs.
Split system air conditioners
A split system air conditioner is basically a single air conditioner designed to cool and heat an individual area or small space.
Split systems comprise a unit, which delivers air into your home, and a compressor, which is positioned at the home's exterior.
And there are a couple of advantages to this simple system. Split system air-conditioners are affordable, easy to install and perfectly suited to cooling or heating specific areas.
That means they are ideal if you're just looking to cool and heat a bedroom or living room that can be closed off.
Split systems are best for:
Heating and cooling individual areas
Compact spaces
Multi-split system
As the name suggests, a multi-split system air conditioner allows you to heat or cool multiple areas of your home. In this scenario, units are installed in the rooms that require climate control and are all connected to a single compressor outside.
You can have up to five units attached to this compressor and control them all individually. Multi-split systems are ideal for properties where there is insufficient space to install ducted air conditioning, and where you want to vary the temperature in different rooms.
Multi-split systems also offer flexibility in the look of your air conditioning units. You can select different style and sized units for each room that requires heating or cooling. For example, units can be wall-mounted, ducted or cassette style.
Multi-split systems are best for:
Cooling multiple areas of a home
Selecting different temperatures and unit designs for each room
Ducted air conditioning
Ducted air conditioning allows you to effortlessly and intuitively heat or cool your entire home. Also known as central heating and cooling, a ducted system sees one compressor positioned outside while the air is delivered into the home through flexible piping that connects with ducts positioned in the ceiling or under the floor.
With ducted air conditioning, you can establish zones within the home to allow the system to operate to maximum efficiency. Meanwhile, the system is controlled from a single control panel and can be programmed to suit your lifestyle needs.
This makes ducted air conditioning ideal for homes where open plan living is a feature or where you want the convenience of climate control the extends throughout the entire property.
It's also extremely quiet and discreet. The ducts are minimalist in design and blend into the interior of a property and ducted air conditioning systems can be fitted into both new and existing homes.
Ducted air conditioning systems are best for:
Heating or cooling an entire home
Large open-plan spaces
Effortless climate control
Improving the value of your property
About Climacool
Servicing the greater Sydney region, Climacool Air Conditioning prides itself on superior service and quality workmanship.
We work with the leading brands in the field of heating and cooling, and have an enviable reputation for meeting the needs of our valued clientele in air conditioning installation, service and repairs.
You can learn more about our services or contact us directly for assistance in selecting the right air conditioning system for your home.