Preparing your reverse-cycle air conditioner for winter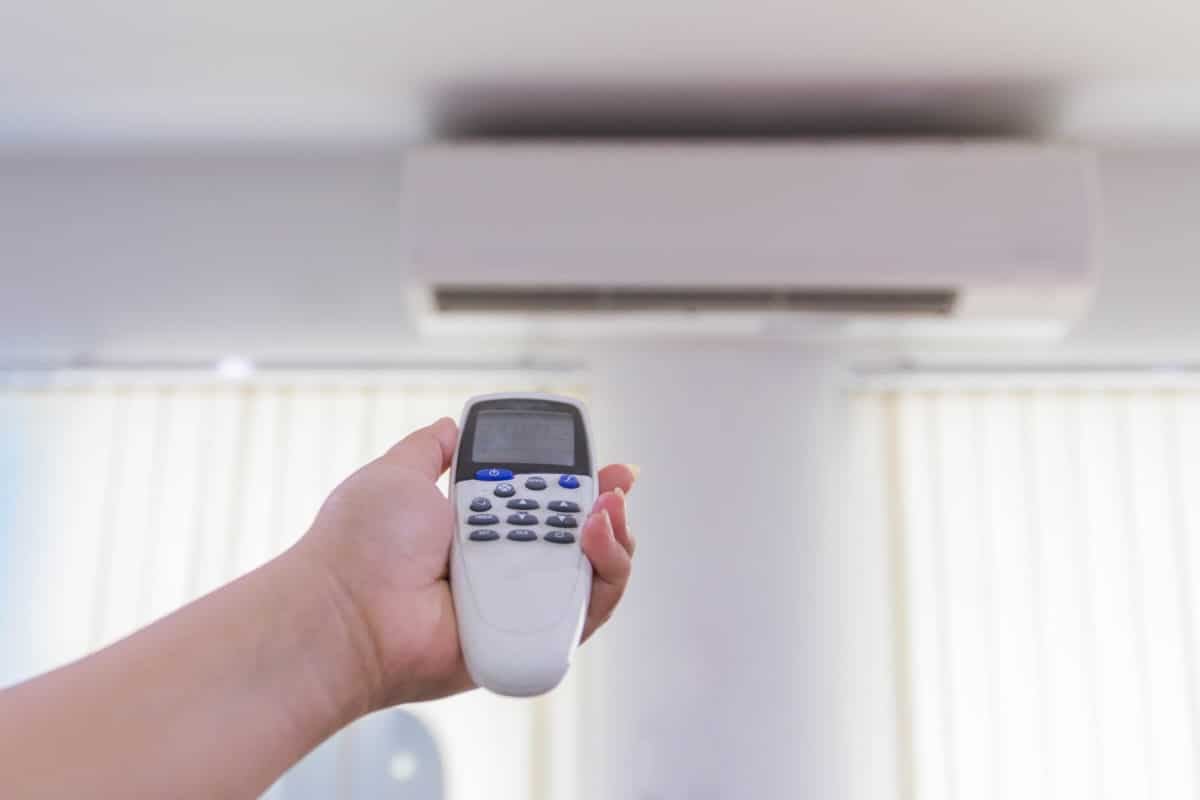 Right about now, there's a hint in the air of winter to come. The mornings are just that little bit cooler while the evenings have a distinct Sydney winter's chill.
That means the focus of home climate control will soon shift to warming. As we gear up for the winter ahead, here are our top tips on reverse cycle air-conditioning, how to use it best to efficiently and affordably warm your home, and the preparations you need to make.
A bit about reverse-cycle air conditioning
One of the major benefits of having a reverse cycle air-conditioner is that it performs the dual purpose of both heating and cooling an area using one simple-to-install system.
On hot days, the system uses a refrigeration cycle to extract air from outside and cool the internal environment, while on cold days a reverse-refrigeration cycle is employed to compress and warm the air, thereby heating the home.
Reverse cycle systems, whether ducted or split, are considered more efficient than other electric heaters and are more environmentally friendly than traditional methods like fireplaces. Reverse-cycle systems also filter the air and remove humidity, which can have major benefits for people with health issues like asthma and allergies.
Preparing for winter
The change of season is the perfect time to conduct a little maintenance, while also turning your attention to energy efficiency. So, here's a quick guide to the steps you should undertake.
Clean your filters – Filters play a critical role within your air-conditioning system.
Clean filters ensure air quality and comfort is maintained, while also lengthening the lifespan of your system and ensuring the system runs smoothly.
Importantly, clean filters also improve the efficiency of your system by as much as 15 per cent. Filters should be cleaned every three to five months and replaced when required.
Have your system professionally serviced – Professional servicing helps ensure your system lasts and performs its job efficiently, and now is the ideal time to have your system serviced in advance of the cold winter ahead.
Servicing sees a professional air-conditioning technician examine components of your system like the coil, the fins and the filters, replacing any required parts to ensure your system runs at maximum efficiency.
Air-conditioning units should be serviced at least once a year, with the small cost of servicing insignificant compared to the cost of major repairs.
Change your thermostat – This may seem obvious, but a change of season requires a change to your thermostat settings, but perhaps not as much as you would assume.
In winter, the ideal setting for temperature control is between 18 and 22 degrees. This temperature offers a warm cozy, environment, but doesn't require the system to waste energy, work too hard or add significantly to your electricity bill.
And if you're tempted to ramp up the heating, it's worth remembering every extra degree you add has the potential to increase your heating cost by 10 per cent.
Use the timer or smart controls – Getting out of bed on a dark winter's morning is hard enough without enduring a cold home. Use your timer or smart controls to set your air-conditioner to warm your home before the household wakes or before you get home for the day.
This reduces the risk of you cranking the heating up, and placing strain on your system, and also ensures your home is welcoming and comfortable.
About Climacool
Servicing the greater Sydney region, Climacool Air Conditioning prides itself on superior service and quality workmanship.
We work with the leading brands in the field of heating and cooling and have an enviable reputation for meeting the needs of our valued clientele in air conditioning installation, service and repairs.
You can learn more about our services here or contact us directly for assistance in selecting the right air conditioning system for your home.