Is it time to replace your air conditioner?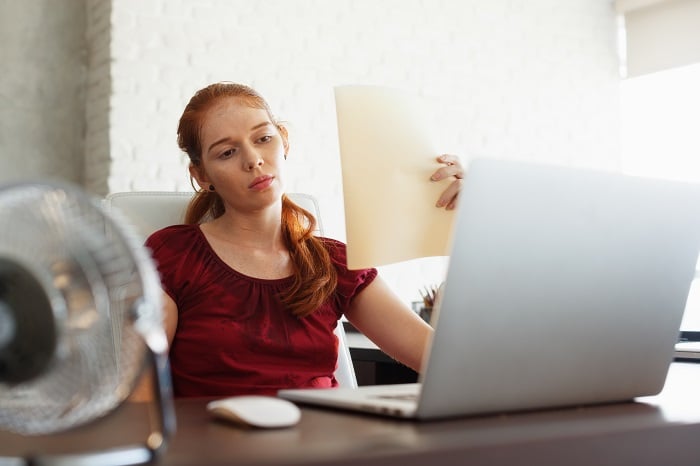 Like all appliances, an air conditioner has a lifespan which can be impacted by how often it's serviced, cleaned, and how hard it has to work.
In some cases, an air conditioner experiencing issues can simply be repaired, but in other instances, replacement is required or offers far better value in terms of ongoing costs, and efficiency.
So how do you know it's time to replace your air conditioner?
Average air conditioner lifespan
The Australian Institute of Refrigeration, Air Conditioning and Heating (AIRAH) notes the economic lifespan of air conditioners ranges from about seven years for a split system to 15 years for a large commercial system.
Of course, that can vary due to a range of factors including how well the system is serviced and maintained, and the conditions it operates. Some air conditioners may happily heat and cool far beyond their expected lifespan, but others may need an upgrade when they reach their end of life.
A key thing to remember about air conditioners is the technology involved updates over time, meaning even though a 10-year-old system could feasibly be fixed, the parts may no longer be available.
Some breakdowns will also be a total dealbreaker, costing nearly as much to repair as it is to replace the system.
Meanwhile, if you're weighing up whether to replace or repair your system, there are a range of factors to consider.
Repair or replace? Consider this…
Air conditioners are an investment in the comfort of your workplace or home and the well-being of those who frequent that space.
If your air conditioner breaks and you're wondering whether to replace or repair it, consider:
The age of the system
How well the unit has been maintained
Whether a new system might offer reduced costs in terms of repairs and electricity
The price of repairs
The availability of parts
Whether there is an increased risk of future repairs
How quickly do you need your system back in operation
Whether your current system uses outdated features like R22 refrigerant (this was popular a decade or so ago, but has subsequently been superseded)
It's your decision
Once you've weighed up the situation, the decision on whether to fork out for repairs or replace your system becomes a little easier, but it will also be based on factors like your budget, lifestyle and the property involved.
Meanwhile, at Climacool we're here to assist, offering our honest opinion about whether repairing or replacing a system represents the best value, depending on your circumstances.
About Climacool
Servicing the greater Sydney region, Climacool Air Conditioning prides itself on superior service and quality workmanship.
We work with the leading brands in the field of heating and cooling and have an enviable reputation for meeting the needs of our valued clientele in air conditioning installation, service, and repairs.
You can learn more about our commercial services here, or contact us directly for assistance in selecting, installing and maintaining the right air conditioning system for your business or home.